The trouble with the Apple beat is that everyone wants it to be as exciting and newsworthy as it was in 2007 when Apple announced the iPhone, or in 2010 when the original iPad dropped. Among both the tech press and enthusiasts, Apple is a victim of its own success—every year that the company doesn't redefine a product category, the pundits get a bit more bored.
In 2013, almost every one of Apple's new hardware and software releases refined something that came before. While that might seem boring to early adopters, Apple continues to be a master of iteration, improving its products in noticeable and useful ways every single year. Here, we'll look back at everything Apple has put out this year—and what we might expect in 2014.
Software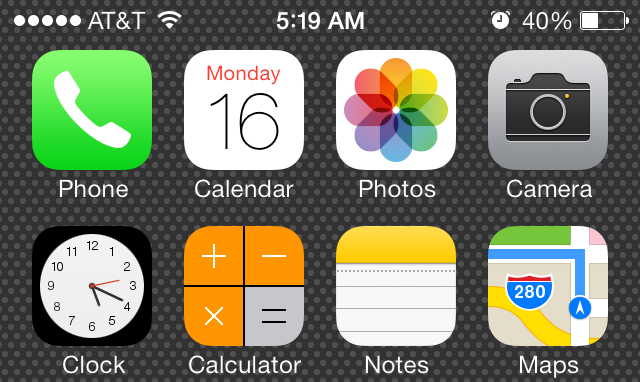 2013 was a huge year for Apple's software, even if reviews have been mixed. iOS 7 was the mobile operating system's first truly all-encompassing facelift. The application suites formerly known as iLife and iWork were overhauled for the first time in several years. On the desktop, Apple delivered a major OS X update for the third time in as many years.
This was also the year most of Apple's software became free (in the "doesn't cost money" sense). The OS X and iOS versions of the iLife and iWork software don't cost money to new Mac and iDevice buyers, and OS X 10.9 is free to anyone with a Mac that will run it. Most of Apple's "professional" software still costs money—including OS X Server, Aperture, Final Cut Pro, and Logic Pro, among others—but even that is drastically cheaper than it was a few years ago.
A look at any of Apple's recent earnings releases shows that this isn't a particularly risky move for the company. The money Apple makes from software and services is dwarfed by the amount it brings in from hardware sales. This is simply the latest step down a path Apple has been walking since it released OS X 10.6 for $29 back in 2009.
Following this year's excitement, 2014 is likely to be relatively quiet from a software perspective. Look for the iWork and iLife software to get small, continuous updates that add new features and restore old ones. iOS 8 will doubtlessly smooth over some of iOS 7′s rougher corners without reversing course. The next version of OS X will likely be another incremental upgrade and will perhaps pick up a few more iOS-inspired design touches. After a busy 2013, 2014 should be a year for Snow Leopard-style bug fixing and refinement.
Where Apple most needs to improve in 2014 isn't its software but the services that its software uses. Apple Maps has gotten better since its laughable beginnings, but lack of public transit directions means that it's not a realistic option for city dwellers. Siri is still prone to lag and inconsistency, and the things it can do pale in comparison to Google Now (even if I have my own reservations about the amount of your data Google Now needs to really function as designed). Some kind of collaborative editing support for the iOS iWork apps would be welcome, too (at present, only the iCloud for iWork versions of the apps support collaborative editing, and they're designed for desktop browsers, not mobile ones). Apple's hardware is great and its software is good, but its services are where it's really starting to feel behind.
The great unknown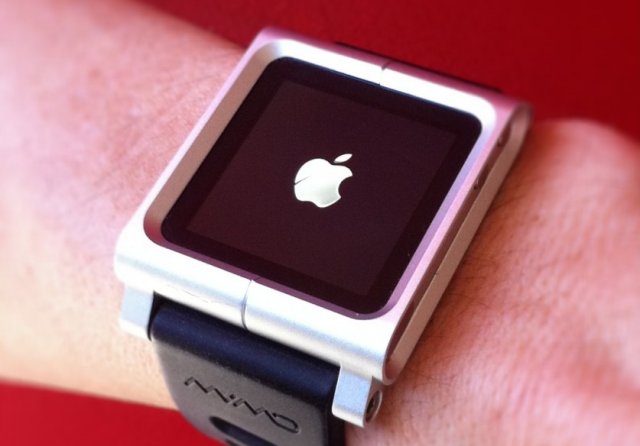 And that leaves us with brand-new product categories, items that aren't a refresh or a variation on gadgets that already exist.
It would certainly be great for tech journalists if Apple put out a completely redesigned iPad every six months, or if it introduced some new iPhone that only cost $100 unlocked. Those kinds of moves would be a significant departure from the company's current strategy, though, and Apple isn't a company that rushes to fix what isn't broken. Incremental change is normal, and Apple's refreshes generally keep its products ahead of or in step with what its competitors are doing.
That said, we're coming close to the original iPad's fourth birthday, and the iPad was introduced about three years after the iPhone. Tim Cook's Apple has yet to produce an all-new line of hardware. One can't help but hope that something different is right around the corner—Apple's growth in the last decade has come from expansion into new categories, not just tending to existing ones.
The current rumors tend to fixate on television and watches, but everything we've heard about has been either analyst speculation or "person familiar with the matter" hearsay. Maybe we'll get one, or both, or neither. Maybe 2014 will be another year of incremental improvement, just like 2013 was. I'll be hoping for something new—but I also understand that not every year can be 2007 or 2010.